Looking for
Ultrasound Services in Palm Springs?
We provide amazing 3D and 4D ultrasounds and create a great bonding experience for the expectant family and their baby.
To Our Ultrasound Office from Palm Springs
Our office is located just 45 minutes from downtown Palm Springs. Head west on E Alejo Rd. toward N Indian Canyon Dr. Turn right onto N Indiana Canyon Dr. Turn left onto W Vista Chino, then right at the 1st cross street onto CA-111 N/N Palm Canyon Dr. Merge onto I-10 W. Take exit 77B for Tennessee St. Turn right onto Tennessee St. then left onto W Lugonia Ave. Turn left onto Indiana Ct. Our office will be on the right in the Shops at Indiana Court. Map here.

At Our Ultrasound Office
If you would like to come to our office in Redlands we are open seven days a week and our weekends fill up fast so make sure to call in advance for an appointment. For our Palm Springs customers we can usually get you a same day appointment Monday through Friday, but be sure to call us early in the day for details.
When you arrive you may want to take advantage of our baby boutique. We carry some very cute and unique clothing for your soon-to-arrive baby! We also carry breast pumps for purchase along with Breast Pumping accessories.
Be sure to ask about our Heart-beat Teddy Bears also!
While you are in Redlands...
Cooking Block
Check out the cooking classes for Kids including field trips to local farms or to the farmers market! They have full spectrum cooking class program for adults and children. Monte says "My daughter took a class there last year through her school program and thoroughly enjoyed it. 5 stars."
Father's Day Outings, Dining & Gifts
Join Hangar 24 to celebrate Father's Day, which just so happen to also be the longest day of the year! That's 14 hours, 25 minutes, and 36 seconds of sunlight to raise a pint with the man who made you. ​
City of Redlands
1 East State Street,
Redlands, CA
The Energy Lab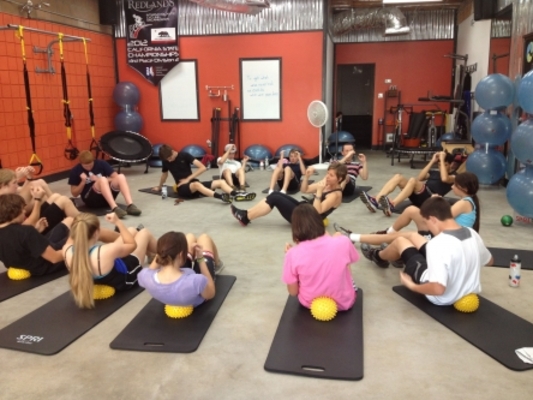 Now you can go to the gym and take your kids! The Energy Lab has kids classes! The Energy Lab has been recognized as one of the Top Fitness Studios in the Inland Empire by CBS 2, Los Angeles. ​
Contact:
Phone: (951) 703-3087 | info@uniqueultrasoundredlands.com |
1235 Indiana Court, Suite 108, Redlands CA 92374
Palm Springs Events
READ-TO-ME STORY TIMES incorporate elements of early-learning such as: narrative skills, letter knowledge, phonetic awareness, vocabulary and social skills. This fun weekly event meets in the Youth Story Room.
Palm Springs Public Library
300 S. Sunrise Way
Palm Springs, CA
Call 760.322.7323 for upcoming dates and
more information
.
Prenatal massage can relax tense muscles, ease sore spots, and improve circulation and mobility. Tailored for the expectant mother, throughout this specialty massage the mother's body will be properly positioned and supported using bolsters, pillows and padding. Certain areas of the body will be avoided during pregnancy. Our therapists have been specifically trained in prenatal massage.
Palm Springs Public Library
12699 Reposo Way
Desert Hot Springs, CA
Call 760.251.6700 for upcoming dates and
more information
.
Hours
8:00am - 8:00pm - We are open 7 days a week and our weekends fill up fast so make sure to call in advance for an appointment.
1235 Indiana Court, Suite 108, Redlands CA 92374
Phone:
(951) 703-3087
| info@uniqueultrasoundredlands.com |
Driving Directions