Looking for
Ultrasound Services in Yucaipa?
We provide amazing 3D and 4D ultrasounds and create a great bonding experience for the expectant family and their baby.
To Our Ultrasound Office from Yucaipa
Our office is located just 19 minutes from downtown Yucaipa. Head north on 2nd St. At the traffic circle, and take the 3rd exit onto Yucaipa Blvd. Turn right to merge onto I-10 W. Take exit 77B for Tennessee St. Turn right onto Tennessee St. Turn left onto W Lugonia Ave. Turn left onto Indiana Ct. Our office will be on your right hand side in the Shops at Indiana Court.
Map here.
At Our Ultrasound Office
If you would like to come to our office in Redlands we are open seven days a week and our weekends fill up fast so make sure to call in advance for an appointment. For our Yucaipa customers we can usually get you a same day appointment Monday through Friday, but be sure to call us early in the day for details.
When you arrive you may want to take advantage of our baby boutique. We carry some very cute and unique clothing for your soon-to-arrive baby! We also carry breast pumps for purchase along with Breast Pumping accessories.
Be sure to ask about our Heart-beat Teddy Bears also!
While you are in Redlands...
Check out the Movie in the Park!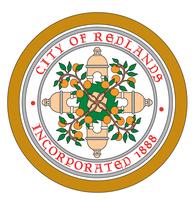 Enjoy great movies like The Good Dinosaur and Star Wars: The Force Awakens shown from May through August. Free music, games and activities for the kids before the movie begins!
At Ed Hales Park, the corner of State and Fifth streets.

Get more info here...

Wonderland Tea Party
Follow the rabbit hole to a Children's Wonderland Tea Party in the Kimberly Crest Gardens. There will be very merry activities followed by children's refreshments including: assorted beverages, children's tea sandwiches and assorted sweets. For children ages 3 to 10; dress up encouraged.
Event takes place in September.
Kimberly Crest House & Gardens
1325 Prospect Drive
Redlands, CA
Storytime Saturdays
Join The Frugal Frigate, A Children's Book Store for storytime each and every Saturday!
Saturday mornings at 10:30AM.
The Frugal Frigate
9 North 6th Street,
Redlands, CA
Contact:
Phone: (951) 703-3087 | info@uniqueultrasoundredlands.com |
1235 Indiana Court, Suite 108, Redlands CA 92374
Yucaipa Events
Meets Mondays 5-6:30 & Wednesday 10-11:30
Birth Your Way Birth Center
12142 Bryant St.
Yucaipa, Ca
Call 951.263.9666 for upcoming dates and
more information
.
Hours
8:00am - 8:00pm - We are open 7 days a week and our weekends fill up fast so make sure to call in advance for an appointment.
1235 Indiana Court, Suite 108, Redlands CA 92374
Phone:
(951) 703-3087
| info@uniqueultrasoundredlands.com |
Driving Directions